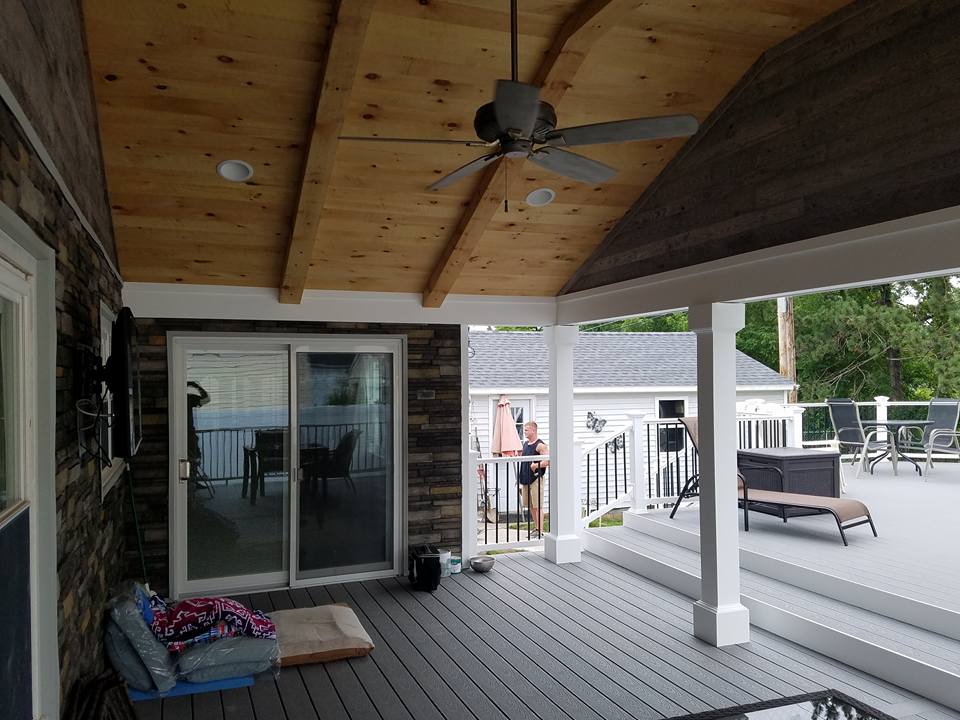 When you're remodeling your home or adding a new space, door and window replacement is a key area to keep in mind. New replacement windows and doors can reinvigorate your property and make it more comfortable to boot. The team at Remodel Now can help you with all your window and door replacement needs in Troy, Waterford, Clifton Park, and beyond!
Window Replacement
Old windows can be a downer in more ways than one. If your windows are outdated, they can make your whole space look and feel lackluster. They can also literally be an energy drain if they're not properly sealed or insulated. 
Beat the blahs and the drafts in one fell swoop by contacting Remodel Now for replacement window installation throughout your home. You'll enjoy a fresh new look and you'll benefit from improved energy efficiency in every room of your house. Choose new replacement windows for looks, comfort, and efficiency!
Door Replacement
Doors are more than just a functional element in your home. They also reflect your personal aesthetic. The team at Remodel Now can walk you through various door options for both interior and exterior doors so you can pick the one that matches both your practical needs and your visual sensibility. Door replacement options include:
Entry doors
Double doors
Sliding doors
Patio doors 
Not only can the professionals at Remodel Now replace existing doors and windows, but we can also relocate them to a new spot as part of the remodeling process. We will work with you one-on-one to determine how you intend to use your space and how you want traffic to flow. Using that information, we'll design and execute a remodeling plan to move your door(s) and window(s) to optimal locations.
Free Estimates and Financing for Replacement Windows and Doors
Upgrading all of the windows in your home or making a big change like moving the location of an entry door can be a daunting undertaking for you as a homeowner. That's why Remodel Now provides free online estimates for major jobs like these, as well as offering various financing options.
At Remodel Now, we are committed to providing individualized care to all our clients from the very first stages of the remodeling process to the final, finishing touches. Visit us online or contact us today to find out how we can assist with your window and door replacement needs in Troy and surrounding areas.